10 Things You Didn't Know About Kenny Chesney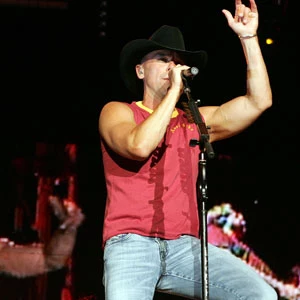 5. Working for Kenny Chesney has its benefits.
Kenny Chesney takes care of the several hundred people he employs ever year. In the past, the singer has cut $14,000 checks to each member of his road crew and allowed a "merch" lottery in which everyone's name goes into a big hat and the person whose name he pulls out gets all the money from that night's merchandise sales. "Probably the biggest check was three hundred grand," he tells the New York Times. A yearly tradition is the all-expenses-paid trip to the Virgin Islands for everyone on his crew, plus their families. Needless to say, turnover is low amongst his employees.