Alan Jackson – October 2012 Country Music Birthdays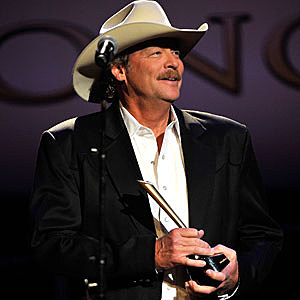 Alan Jackson will turn 54 years old on Oct. 17, 2012. The singer began his legendary career in 1989 after struggling for a few years as a singer-songwriter. Since 1979, he's been married to Denise, and the couple have three daughters.
In 2012, Jackson released his 16th studio album 'Thirty Miles West,' which put three singles on the Billboard country music charts. While his commitment to touring has lessened over the years, it's not due to lack of demand. Jackson is still one of the biggest draws in country music, even after 23 years.