Before They Were Famous: Jason Aldean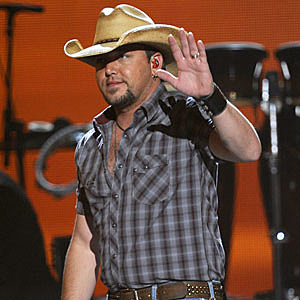 Jason Aldean's country music dreams rode on the back of a Pepsi truck for years before he officially moved to Nashville. The singer began working at a Georgia Pepsi plant at age 17, and soon drove the delivery truck. "I was the guy that rode around in a truck and delivered drinks to all the convenience stores, so this was kind of my back-up plan," Aldean says. "The truck didn't have any air conditioning in it in the summer time," he added during another interview.
It took some time after Aldean made the move to score a record deal. In fact, he was on his way back to Georgia when he signed his deal with Broken Bow. These days, Aldean says he's burnt out on Pepsi. Yep, he's a Coke guy.