100 Best Drinking Songs – Part 7 of 10
Amazon
'She's Acting Single (I'm Drinking Double)'
The second track from Stewart's 1975 masterpiece 'Out of Hand' to appear on our list, and one of the best, this tune is also one of the most heartbreaking turns of a phrase you'll find on any drinking song. The worst part is Stewart's realization that he's not strong enough to do anything about her cheating. The song was recently covered nicely by
Ronnie Dunn
for the soundtrack to the movie 'Country Strong.'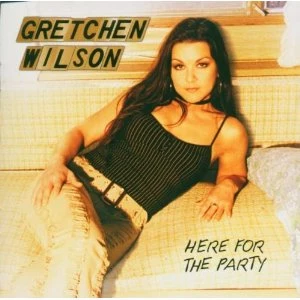 Amazon
A self-described "double fisted drinking son of a gun,"
Gretchen Wilson
isn't one of those shy ladies who need a drink to get out of their shells. On 2004's 'Here for the Party,' Wilson makes it clear she can -- at the very least -- hang with any guy when it comes to boozing, so bring on the cowboys and the pickup lines, and leave the girly umbrella drinks for someone else.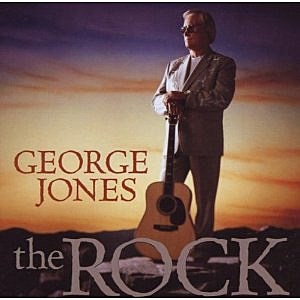 Amazon
'Beer Run (B Double E Double Are You In?)'
Garth Brooks and George Jones
Safety be damned -- we're out of beer! Two generations of country legends pile into the truck together and ignore all the stops signs between them and the liquor store on this track from both
Brooks
' 2001 'Scarecrow' album and
Jones
' 'The Rock: Stone Cold Country 2001' platter. With the power these guys have, we're surprised they didn't call out the National Guard.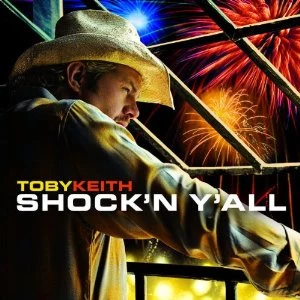 Just exactly how popular was this tribute to the colorful cast of characters that inhabit your neighbor bar from
Keith
's 2003 'Shock'n Y'all' album? Well, why don't you drive on over to one of the three
Toby Keith's I Love This Bar and Grill
restaurants now serving thousands of happy customers in his home state of Oklahoma and find out for yourself?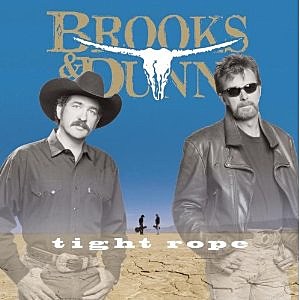 Amazon
If you're dumb enough to ask
Brooks and Dunn
what time it is at the end of a long work day, well, don't be surprised if this is the answer you get. They've put in their 40 hours, and on this rambunctious tune from 1999's 'Tight Rope,' they're ready to paint the town. Of course, the bad thing about "beer thirty" is knowing you've gotta be to up at quarter past hangover.
Amazon
'Tonight the Heartache's on Me'
Now, who in their right mind would wanna break the heart of
Dixie Chicks
singer Natalie Maines? (Besides Toby Keith, of course.) She's beautiful, talented, and don't forget, fellas, stinking rich. As in, rich enough to buy everyone at the pub drinks all night long as she tries to drink away her pain on this bittersweet breakup song from 1998's 'Wide Open Spaces.'
Amazon
Unlike some doubters, we believe the legendarily hard-drinking Jones when he says the love of a good woman rescued him from reaching for the bottle on this smooth, perfectly blended cover of a David Allen Coe's song, from 1983's 'Shine On.' We're sure he's just as happy with her as he was at the pub. (OK, let's be honest, we're saying we don't believe him.)
Amazon
See what he did there, with the title? Everybody around this lovesick fool probably told him they were worried about his drinking problem. But they're just seeing the symptoms, whereas he woke up one day -- granted, at 2PM and from a beer and drool-soaked bartop -- and realized the real problem was that he couldn't get his ex off his mind. Those dummies!
Amazon
The lead character in this true-crime story from Chestnutt's 1992 album 'Longnecks and Short Stories' gets to live out a revenge fantasy we've had on more than one occasion at the bar. Only, instead of cranking out too many Dave Matthews Band songs, this particular jukebox paid the final price for the crime of playing a song sad enough to make a big tough guy cry.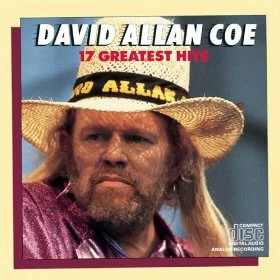 Amazon
'Jack Daniels, If You Please'
When an album, such as Coe's 'Human Emotions,' has a 'Happy Side' and a 'Su-i-side' side instead of, you know, the more traditional 'A' and 'B,' you can bet you're gonna get a pretty serious drinking song somewhere in there. He doesn't disappoint here, claiming Jack Daniel's as his only friend, and asking him to calm his shaking hands (never a good sign) and soothe his pain.