Best Title Track of 2012? – Readers Poll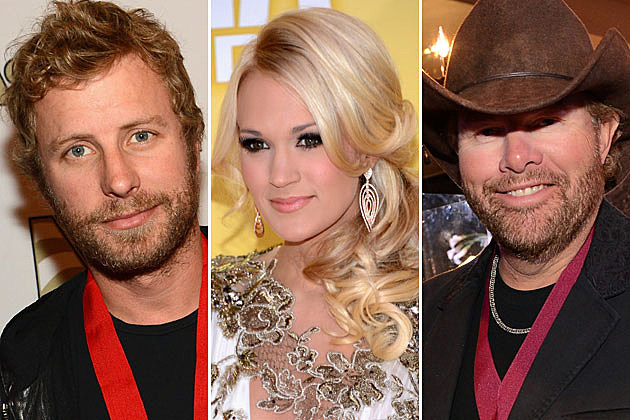 This week, Toby Keith released the song 'Hope on the Rocks' as his new single. The title track from his latest album is the seventh of its kind — songs that are also album titles — to be released to country radio in 2012. Which is the best of the bunch? Decide in today's readers poll. 
Carrie Underwood too released her album title track, 'Blown Away,' as a single in 2012, as did Lee Brice ('Hard to Love'), Little Big Town ('Tornado'), Chris Young ('Neon') and Dierks Bentley, whose title track to the 'Home' album was nominated for Single and Song of the Year at the 2012 CMA Awards in Nashville. Darius Rucker's 'True Believers' is also included, as the album is set for release in early 2013.