Blake Shelton Predicts Country Singers Will Dominate in 'The Voice' Season 2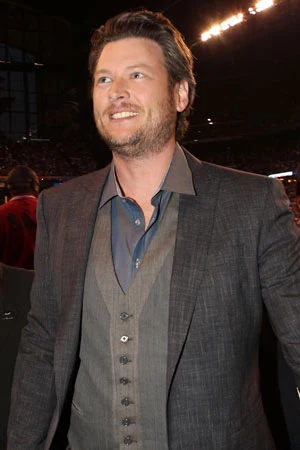 The inaugural season of 'The Voice' didn't include any country talent amongst the final four. That's something Blake Shelton hopes to change this year in 'The Voice' Season 2, and he's nearly predicting a winner that will do Nashville proud.
"I know anything can happen," he tells People, "but I really believe in my heart that one of several country singers that we have on our show this year have a shot at winning the whole thing."
Fans got a look at one country singer during Sunday night's season premiere. RaeLynn, a 17-year-old from Baytown, Texas auditioned with 'Hell on Heels' by Shelton's wife Miranda Lambert's side project, Pistol Annies. He wasn't the first to turn his chair around, but he was able to lure the blonde with the gritty voice away from pop-rocker Adam Levine.
The NBC series continues with a new episode from Season 2 on Monday night (Feb. 6) at 8PM ET. Last year, Shelton worked hard to bring Dia Frampton to the final four, but ultimately fell short with the pop singer. This year, he believes the crop of country talent is more fertile, saying, "There are some country singers that are really good."