Even Blake Shelton Wants Garth Brooks' Music to Be on iTunes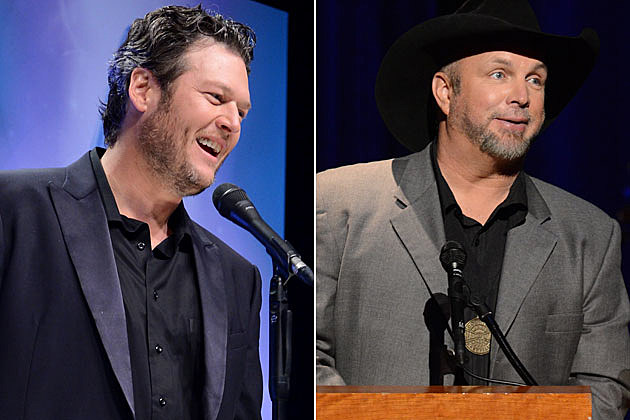 Blake Shelton is adding his voice to the outcry for Garth Brooks on iTunes!
Brooks famously refuses to share his music with the digital music giant … or any digital retailer, for that matter. Look for him on Spotify and all you'll find is a host of tribute artists. But while the icon seems committed to his refusal to allow music downloads, even fellow country stars like Shelton are rooting for him to change his mind.
Shelton took to Twitter over the weekend, pleading with the country icon to share his prolific and hit-laden discography with fans via iTunes:
Dear Garth Brooks… For the love of god and all that's holy, please get your music on iTunes. PLEASE! It's 2014!!!! #frustratedfan

— Blake Shelton (@blakeshelton) February 1, 2014
Adding a good-natured #frustratedfan hashtag, it's clear that Shelton just really loves the 'Friends in Low Places' singer — and many country fans likely share his sentiment. The question is, will Shelton (or anyone else) be able to convince Brooks otherwise?
Why Should Garth Brooks Give in to iTunes?
Subscribe to Taste of Country on