Brad Paisley Comments on Divorce 'Outbreak' of 2015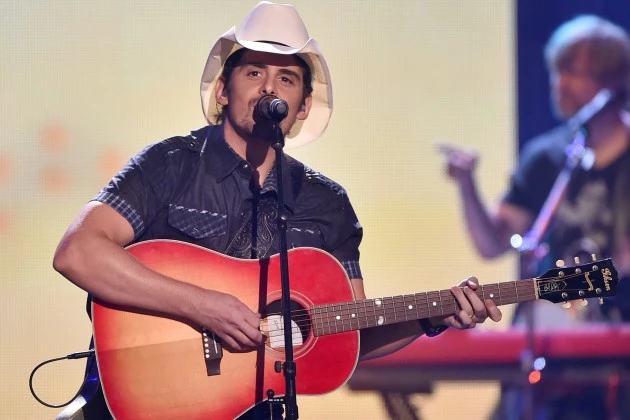 Country music has unfortunately seen its fair share of divorces among its stars this summer. Blake Shelton and Miranda Lambert's split rocked the genre, and before fans had a chance to recover, Reba McEntire announced a separation from her husband of 26 years, Narvel Blackstock, and Jake Owen and wife Lacey divorced. When asked to weigh in on the series of events, Brad Paisley called it an "outbreak."
"At first, Blake and Miranda got a divorce in our format, which is a big deal cause they are two of the biggest artists and its, and that was, that was such a bummer, and then Reba gets a divorce like right away, right after it," he tells Access Hollywood. "Now it's an outbreak!"
But Paisley agreed with the show host that the separations might actually be good country song fodder.
"Yes, yes, which is good for country music," the star says. "That's better songwriting you know, there's nothing worse than 'Aw, I love you and everything's great.' It's better like, 'you cheating, lying, no good …' Yeah, those are the songs you want to hear."
Paisley and his friend Carrie Underwood are back to host the CMA Awards again this year, and the two are known for doling out some commentary and jokes about the current state of affairs each year. Paisley acknowledges that there will be a lot to work with in 2015.
"It's like from Ashley Madison, to you name it. It's a good year to be the host," he jokes.
The artist recently released a music video for his tune "Country Nation," for which he called in all his favors to have more than two dozen college mascots make appearances. Paisley played the new tune on ESPN's College Gameday to kick off the 2015-2016 football season.
Little Things We'll Miss About Blake and Miranda