Brad Paisley Celebrates 10 Years as a Member of the Grand Ole Opry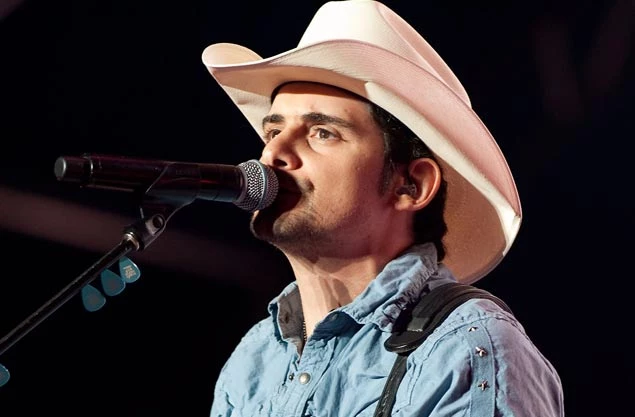 It has been 10 years since Brad Paisley was asked to be a member of the Grand Ole Opry, so he decided to celebrate in style this past Saturday night in Nashville. Not only did Paisley sing a few of his biggest hits, but he added a special rendition of 'Celebrity' and dedicated it to troubled actor, Charlie Sheen.
The lineup last weekend included Blake Shelton, the Band Perry and David Nail. After they had all performed, Paisley was brought on stage by longtime Opry member Whispering Bill Anderson. The Opry's General Manager, Pete Fisher, then handed Paisley a 10-year anniversary plaque. A montage of video clips showing the country star at the Opry in various stages of his career was shown on the big screen as well.
Anderson introduced Paisley, saying, "Ladies and gentlemen, let me present to you a young man that is fastly becoming a great artist. Not only has he written about a half a dozen great hit songs for other people, he just got a recording contract so he could start recording on his own. From the great state of West Virginia, here's Mr. Brad Paisley. Let's make him welcome here tonight."
Paisley took to his Twitter after the festivities on Saturday night, writing, "Wow, [10] years as a member of the @Opry! I will never take this place for granted, or truly fathom the love it has shown me."
Watch a Clip From Brad Paisley's Opry Celebration