Carrie Underwood Reveals Beauty Tips and Secrets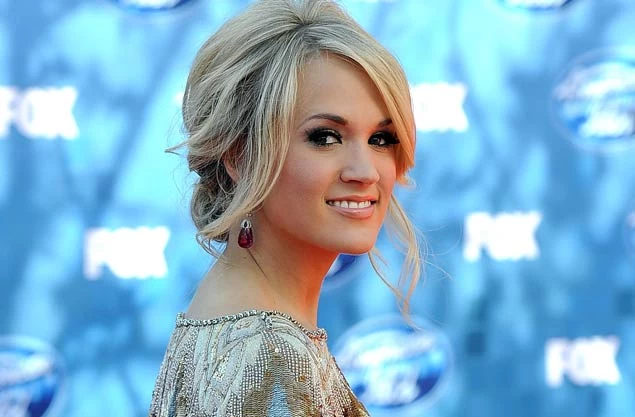 Carrie Underwood is undeniably one of country music's sexiest female singers. In the August 2011 issue of Glamour, Underwood sits down with the magazine to talk abouut some of her favorite beauty must-haves, as well as gives readers a glimpse into some of her fashion and beauty secrets.
Among things discussed, Underwood reveals that she does her own makeup while on tour, and states her beauty philosophy: "All the magic happens before the makeup," she says. "If you don't have a healthy palette to work on, it won't matter what you do." Here are some other highlights from the August 2011 interview with Underwood in Glamour magazine, which is on stands now.
How she covers her roots: "To take the edge off, I spritz in a dry shampoo so you can't see a line in my hair as my highlights grow out."
How she gets those lashes: "On any given day, I'm wearing four mascaras. Some make my lashes longer, while others flatten them up."
How she softens her hair: "Sitting in the tub with a hair mask on is boring. I just put conditioner on in the shower, do everything else, and then rinse it out."
How she avoids eyeliner being too dark: "Work a shimmery charcoal shadow around instead. It gives the same effect as eyeliner, which I can go heavy on if I'm not careful."
Her eyebrow pencil of choice (Chanel Precision Brow Definer): "It's pricey, but it takes a while to go through one."
Watch the Carrie Underwood 'Cowboy Casanova' Video