Country Artists We've Lost in 2012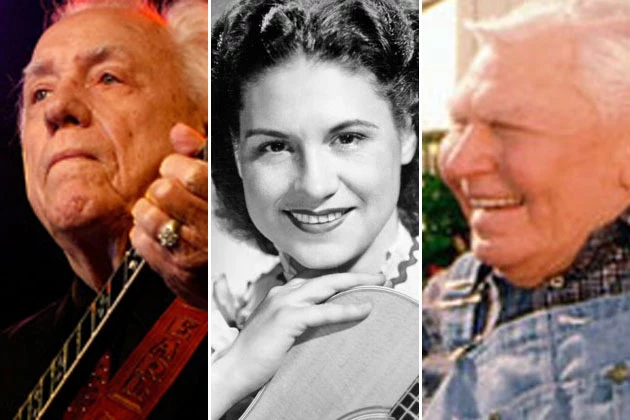 While there were no tragic losses of active country music singers in 2012, a few legends and more than a few personalities with a heavy influence on the country music genre died this year. Big names like Earl Scruggs, Kitty Wells and Doc Watson all passed. But songwriters, like Tim Johnson and Frank Dycus, were every bit as important to the genre, even if they weren't household names. 
Celebrities like Andy Griffith and Dick Clark never released country singles, but it would be a mistake to not remember them on this list of country artists we lost in 2012. Click the button below to honor all the singers, songwriters, musicians and entertainers who passed in the last 12 months, and to find out what each person accomplished.