Country's Next Las Vegas Show? – Readers Poll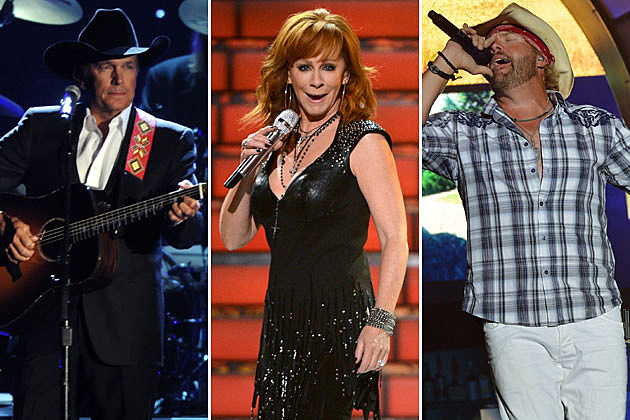 Garth Brooks' announcement that he is leaving Las Vegas this fall after a three-year run leaves a stage open for another artist — perhaps even another country artist — to fill. A number of Nashville's best could pack an intimate space full on a regular basis, and deliver the personal show fans have come to expect when they pay top dollar for tickets. Which country artist would you like to see sign up for a residency in Las Vegas?
Included in today's readers poll are four country legends and one act that seems perfect for the strip. George Strait has said he'd never do a Vegas residency, but that shouldn't stop you from dreaming. Reba McEntire is busy with TV work, but perhaps she has room for her music on the weekends? Alan Jackson, Toby Keith and Big and Rich also seem like acts that could fit in well in Sin City. If you can think of someone else who would be good in Vegas, suggest him or her in the comments section below.