Dierks Bentley Relies on Kix Brooks, Luke Bryan to Help With Kentucky Derby Fashion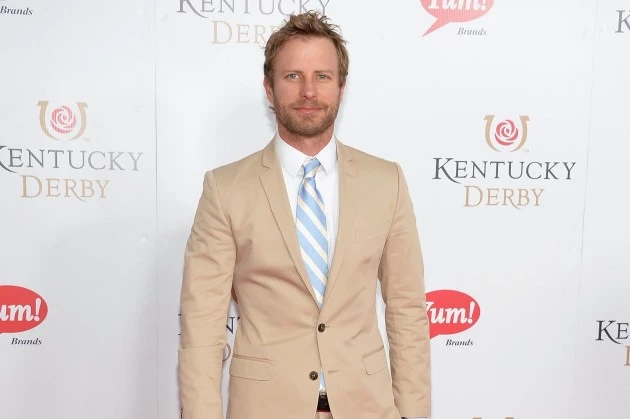 At the Kentucky Derby, fashion is just as important as which horse takes home the top prize — and Dierks Bentley felt the pressure before the May 3rd race in Louisville. Luckily he had some good friends, some big country acts, to help him before the big day.
Bentley and wife Cassidy went on a double date to the derby. Kix Brooks and his wife Barbara attended with the couple and Brooks had to help Bentley long before they arrived in Kentucky.
"Kix is going to kill me for talking about this, but we've been going back and forth texting like a couple of girls," Bentley told People Country about his wardrobe decisions. "I'm all, 'What are you wearing?' And he's sending me pictures of things he's got pulled out."
He also relied on Luke Bryan who always manages to look his best for a big event. Bentley really liked Bryan's outfit for the 2013 Kentucky Derby. He wore a baby blue suit and his best straw hat for last year's event.
"I just texted Luke Bryan last night because I was looking at pictures online from last year," he explains. "Luke looked great! He made the full commitment."
It sounds like Bentley was having more trouble than the women picking out their derby duds. Lucky for Bentley, picture messaging makes it easy to get your friend's advice.
"So I went to a little preppy shop in Nashville and I'm taking pictures and sending them back to Kix like, 'What do you think of this?'" he says. "I told Kix, 'I'm deleting this thread as soon as it's over. It's embarrassing!'"
Bentley didn't chose his tan suit and striped tie until the very last minute. "I have a few options, but I can't go all the way Derby yet," he said before Saturday. "I can't do pastels, I don't have great shoes and I'm still working on a hat."