Cassidy Bentley – Hottest Country Wives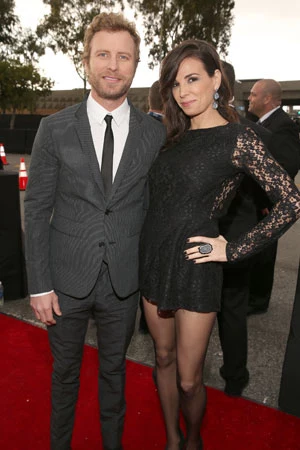 It's been long believed that Carrie Underwood has the best legs in country music, but Dierks Bentley's wife Cassidy might give her a run for her money if she continues to choose mid-thigh-length dresses when accompanying her curly-haired husband to award shows. The beauty — who is also a mother to two little girls — wears a sneaky smile in this pic from the Grammy Awards, like she knows something we don't.
Bentley and Cassidy Black married in Mexico in December 2005. Evie and Jordan were born in 2008 and 2010, respectively. The Bentleys also live with the most well-known dog in country music, Dierks' best friend, Jake.