No. 5: Elvis Presley, 'Blue Christmas' – Top 50 Country Christmas Songs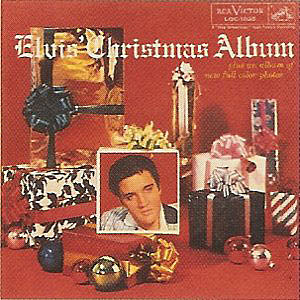 According to Yahoo Music, Elvis Presley's 'Blue Christmas' helped his 1957 Christmas album 'Elvis' Christmas Album' become the top-selling holiday album of all time. Ernest Tubb originally made Song No. 5 on the Top 50 Country Christmas Songs list a hit, but Presley's version is the one we've come to count on each December for over 50 years.
In 2008, Martina McBride re-recorded the song with Presley electronically. A video was even made appearing to show the two singing next to each other. The song is among the most-covered Christmas classics, with memorable versions in recent years by Blake Shelton (with Pistol Annies) and Porky Pig.
Skip to: No. 50 | No. 40 | No. 30 | No. 20 | No. 10
Listen to 'Blue Christmas' by Elvis Presley

Subscribe to Taste of Country on