Eric Church Reveals What 'Springsteen' Reminds Him Of and How He Really Feels About the Grammys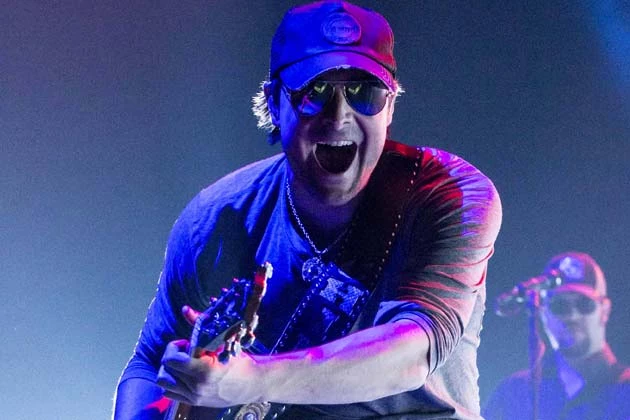 Eric Church is up for two Grammys this year – for Best Country Solo Performance and Best Country Song for his No. 1 smash 'Springsteen.' The ceremony broadcasts tomorrow, Sunday, Feb. 10 at 8PM on CBS, and we don't doubt that Church hopes to earn the Grammy gold. He revealed why 'Springsteen' is such a special song for him and how he really feels about Music's Biggest Night.
"'Springsteen' is one of those songs that every night I sing it, I can remember being 16-years-old at Verizon Wireless Amphitheater in Charlotte, North Carolina – my first amphitheater experience up there on the lawn," the singer, who co-wrote the song, said. "I can remember spreading that blanket down, and I can still see the faces of the people that were there with me; I still remember what the weather was like; I can still remember what the air smelled like, what the sky looked like."
So many fans can relate to music in the same way, where a few notes or lyrics can transport them to a time long since past! There's bound to be plenty of country fans who will hear 'Springsteen' in a few years and remember what they were doing in 2012.
It's a special song and that's why it nabbed the nominations, and Church doesn't take them lightly. "If you're a musical artist, the Grammys are pretty much the Holy Grail," he said. "Because it's all genres, it's everybody, it's peers. That's why they are revered the way they are – you know, they're the Grammys."