George Jones and Tammy Wynette – Famous Country Couples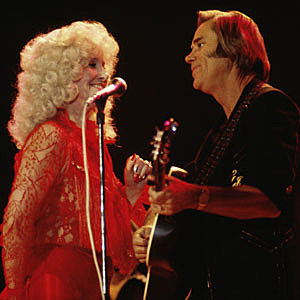 George Jones and the First Lady of country music wed in 1969 and endured six stormy years of marriage before Tammy Wynette divorced 'the Possum.' While they made magic on stage and in timeless recordings, their domestic life was not as blessed. It's been reported that the divorce came after an incident during which a whiskey-drunk Jones chased Wynette around the house with a loaded rifle.
By the early to mid-90s, Jones and Wynette had put aside their differences to tour together once again. Wynette died in 1998, and Jones followed in 2013.