Hunter Hayes Joins 11th Annual St. Jude Thanks and Giving Campaign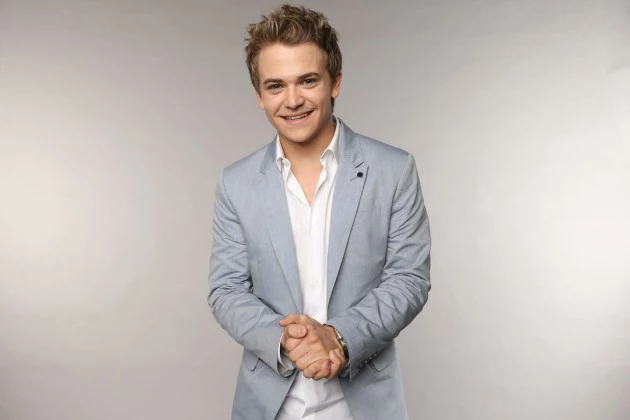 Hunter Hayes is joining a Who's Who of celebrities from across all media for this year's St. Jude Thanks and Giving campaign.
The annual fundraising initiative brings together celebrities, media, retail and corporate partners in asking consumers to donate to St. Jude while they shop during the holiday season. Beginning Thanksgiving week and running through the end of December, consumers can support St. Jude through a variety of partner businesses, including Kmart, CVS, ANN INC., Kay Jewelers, DICK'S Sporting Goods, Domino's, Williams–Sonoma, Inc., GNC, HomeGoods, AutoZone, New York & Company, Dollar General, Brooks Brothers, GameStop and more.
The campaign has raised more than $487 million over the past 10 years to help St. Jude continue its mission, to ensure that no family ever has to pay while their child is receiving critical care for life-threatening illnesses.
"What makes the St. Jude Thanks and Giving campaign so unique and successful is how deeply embedded it has become in the public consciousness during the holidays," says Marlo Thomas, National Outreach Director for St. Jude Children's Research Hospital, who co–created the Thanks and Giving campaign. "After 10 incredible years, this groundbreaking program has now become instantly associated with the humanity and good will of the holiday season — which was our original goal."
Keith Urban will also take part in the campaign this year, along with Jennifer Aniston, Sofia Vergara, Michael Strahan, Jon Hamm, Jennette McCurdy, Ashley Tisdale and many more.
"I am always so touched by the love and support our celebrity friends lend to our St. Jude Thanks and Giving program year after year," Thomas says. "Beyond their time and talent, they bring their full hearts to this campaign — and you can see that in the genuine warmth they share with the children. The awareness they bring to St. Jude is vital to our mission. Through these beloved stars, we are able to reach millions across the country each year; and in doing so, we continue to receive amazing support, which allows us to keep my father's founding promise that no family ever pays St. Jude for anything — not for treatment, travel, housing or food. That's because we believe all a family should worry about is helping their child live."
Sheryl Crow Recalls Her St. Jude Moment
Subscribe to Taste of Country on