John Michael Montgomery, 'I Can Love You Like That' – Lyrics Uncovered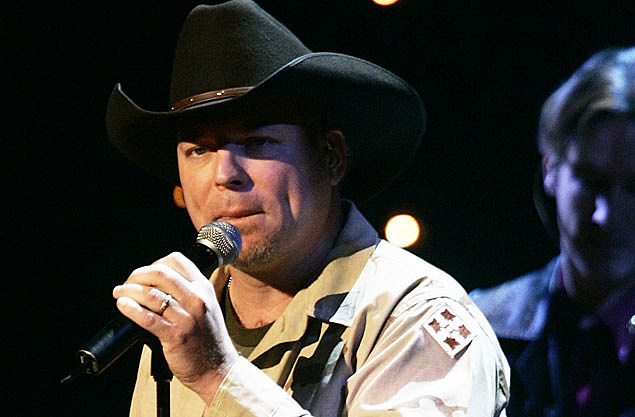 In the 90s, John Michael Montgomery made women swoon with his beautiful voice and sexy dimples. Montgomery released 'I Can Love You Like That' in February of 1995, and the song quickly soared up the country singles chart — giving the singer from Danville, Ky. another chart-topping hit.
"I moved to Nashville the year before this song came out," Steve Diamond, who penned the hit, tells Taste of Country. "When [Maribeth Derry, Jennifer Kimball and I] sat down to write this song, Maribeth had a similar title that she pitched: 'I can love like that.' It was something she heard on TV. As soon as she told us her idea, the music started coming to me."
After a slight adjustment to the idea brought in by Derry, the writers began hammering out the lyrics:
"I can love you like that / I would make you my world / Move heaven and earth / If you were my girl / I will give you my heart / Be all that you need / Show you you're everything that's precious to me / If you give me a chance / I can love you like that," Montgomery sings in the chorus.
"Our goal was to write a romantic love song," Diamond explains. "We were thinking about all the classic, romantic fairy tales and everything from there came very easily for us."
Including the opening verse:
"They read you Cinderella / You hoped it would come true / That one day your Prince Charming would come rescue you / You like romantic movies / You never will forget / The way you felt when Romeo kissed Juliet / All this time that you've been waiting / You don't have to wait no more."
"I love hearing stories from people who tell me that this was a song they fell in love to," notes Diamond. "It's happened a lot throughout the years, and still does over 10 years later!"