Josh Turner – Then and Now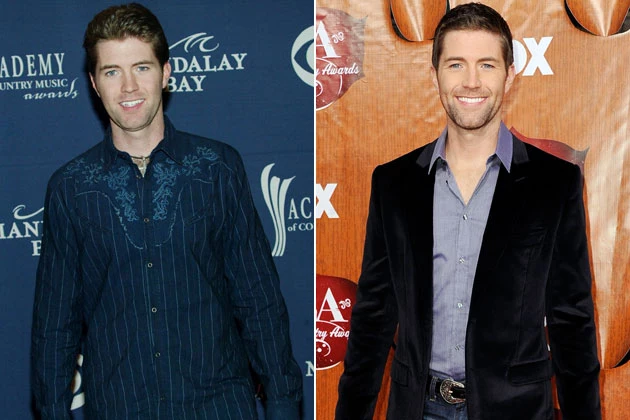 Time and a few kids have cost Josh Turner the baby face seen in his 'Then' photo, but he's still one of the most handsome men in country music to this day. The singer's fashion sense has changed quite a bit in the seven years between photos as well, with the new duds fitting much better than the blouse-like shirt he wore to the ACM Awards back in 2004.
The 2012 version of Josh Turner looks more like a man capable of bellowing out those deep bass notes than the 26-year-old newcomer did. The first photo was taken just as his debut single 'Long Black Train' was reaching its peak on the country charts. Since then, he's added six Top 5 singles and three beautiful boys to his resume.