Justin Moore Puts Hatred of Halloween Aside for Daughter Ella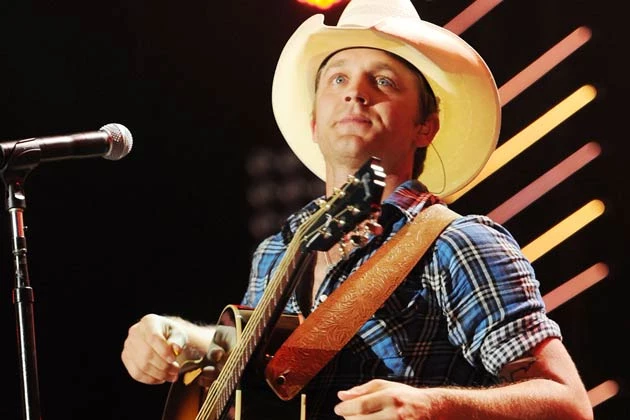 If you go trick-or-treating in Justin Moore's neighborhood tonight, don't expect a house decked out with ghosts, goblins or any other Halloween-themed decorations. "I hope I'm hidden in my bus somewhere [on Halloween]," Moore recently told Taste of Country with a smile and shake of his head. "I hate Halloween. I know I'm odd, but it's just the one holiday I never got into as a kid. I never dressed up, I never wanted my face painted … I was a strange kid! I was a stranger kid than I am an adult, if you can imagine that."
Moore is actually home in Nashville this Halloween, but he's hoping that his 20-month-old daughter, Ella Kole, will help make this hated holiday a little more tolerable.
"Maybe I'll like it a little more this year since Ella's old enough to trick-or-treat a little bit," Moore said.
And what will Miss Ella be dressing up as this year for Halloween? "She's going to be a cat," says the proud dad. "We've been practicing with her the 'meows' and that kind of stuff."
Once Moore gets through the rest of the holiday season, he will hit the road full swing with Blake Shelton beginning in January. Moore's latest single, 'Bait a Hook,' is currently climbing into the Top 30 on the charts.