Justin Moore Won't Be Home on Son's First Father's Day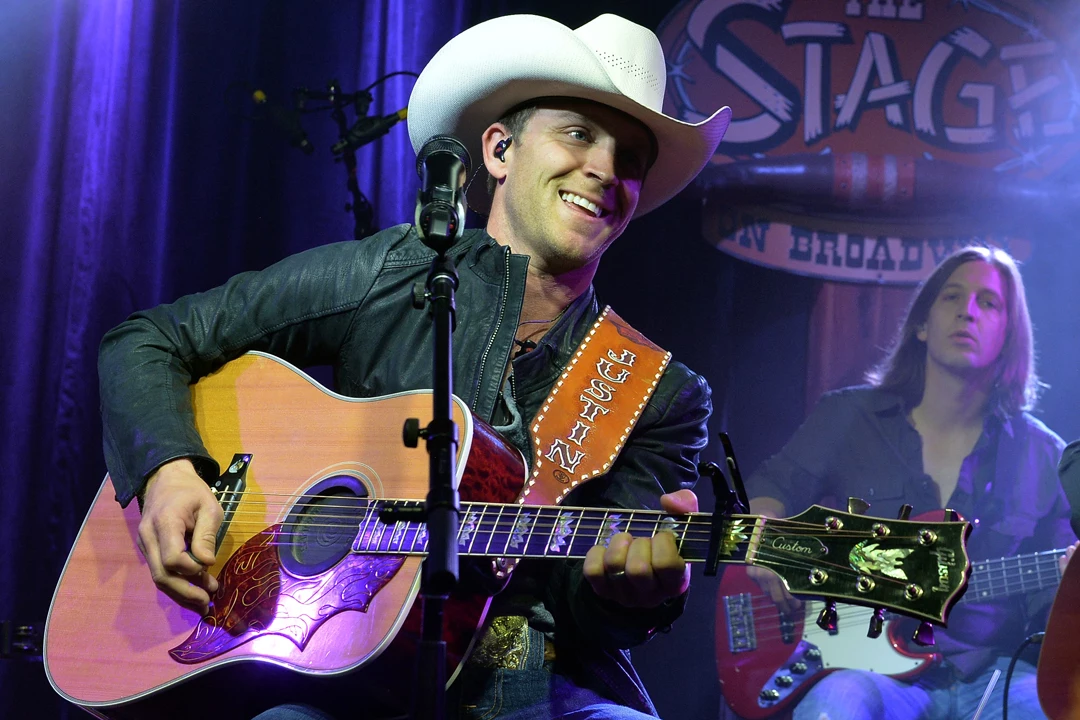 Justin Moore and his wife have just welcomed their first son, and the country star will get some face time with his wife and kids on Father's Day — just not in person.
Moore and his wife Kate welcomed Thomas South Moore on June 11, one week to the day before Father's Day. He joined older sisters Ella Kole, 7, Kennedy Faye, 5, and Rebecca Klein, who will soon be 3 years old. Moore tells Taste of Country that his schedule will not allow him to be at home for his first Father's Day with South on June 18.  He played his first show after his son's birth on Thursday (June 15) at Country Jam 2017, and he'll be onstage in Santa Rosa, Calif., on Father's Day.
"How it worked out, I was off the entire month of May, and of course, right after he was born, I had to get back to work," he laments. "So it's kind of a bummer, but this is what the job entails, and we've been dealing with it for years now, so we're kinda pros at it."
See the Most Doting Dads in Country Music
Moore will get to see his kids on Father's Day, however, using the FaceTime app on his phone, which he says has been game-changing for him, since that kind of connectivity didn't exist back when he launched his career.
"It's made it a lot easier, the technology that's come along in the last handful of years," he observes.
Moore is on the road promoting his latest album, Kinda Don't Care. The project's second single, "Somebody Else Will," is currently in the Top 20 and rising following the No. 1 success of the lead single, "You Look Like I Need a Drink." Moore has a busy schedule of tour dates through July and August and partway into September, according to his official website. He quips that instead of cutting back on his touring after that, "I'm gonna spend a lot more time on the road now to get sleep, because I won't get it at home."
Country Stars Share Their Fathers' Best Advice
Subscribe to Taste of Country on