Kane Brown, 'Used to Love You Sober' [Listen]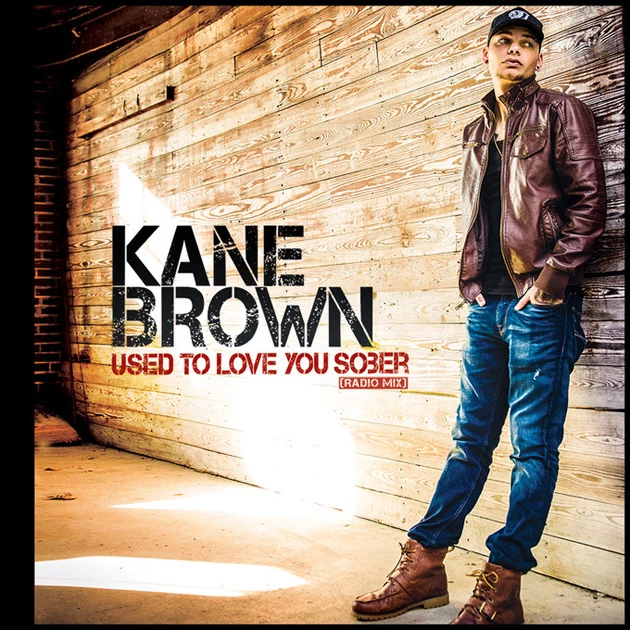 Kane Brown's "Used to Love You Sober" is a jarring mix of styles and sounds that's sending fans rushing to iTunes. Brown has a big country voice, but his sound isn't traditionally traditional.
The 22-year-old crooner belts this sorrow-in-a-bottle love story over a mix of organic and electric instruments. He's a little bit of everything that, by his own admission, the industry doesn't quite know what to do with.
Josh Hoge and Matt McVaney helped him write "Used to Love You Sober." The story is a familiar one, but Brown's version embraces the darkness that comes with heartache. His pain is absolute as he sings each verse.
More than 100K in iTunes sales have made Brown a known artist very quickly, and it was instrumental in him scoring a record deal with Sony and releasing "Used to Love You Sober" as his debut single. He has a shot at becoming country music's first Justin Bieber, meaning he could rise from obscurity to stardom on the strength of social media only.
Listen to Kane Brown, "Used to Love You Sober"
Subscribe to Taste of Country on
Who Is Kane Brown?
Subscribe to Taste of Country on
Kane Brown, "Used To Love You Sober" Lyrics:
"Life was great, wouldn't have changed a thing / I had it all but with you I had more / But out of nowhere, out of the blue / Our love turned into a war / Now you're gone, you moved on / And I hate the way I'm feeling."
Chorus:
"Now the only way I know that I can get you off my mind / To keep a bottle so close, try to leave it all behind / And I couldn't get enough / Girl, I'm drowning drunk in love / I used to think you'd never say it's over I used to love you sober / I used to love you sober."
"I'm on the floor cursing at the door / Broken hearted with a pounding head / And I know I got to let you go / So the liquor helps me forget / Your name, your face / This pain I can't erase."