10 Things You Didn't Know About Keith Urban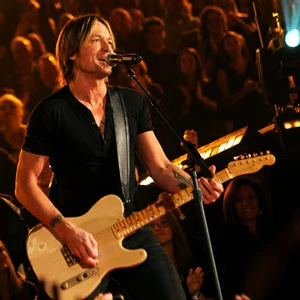 7. He has the best nickname ever: Suburban!
Keith Urban is the youngest of two brothers, so his nickname growing up was Suburban. Get it? Sub-Urban? It's pretty funny, but probably not a name that Keith lets older brother Shane call him these days. With the career the singer has put together in just over a decade, he's not "sub" to anything.