Kellie Pickler – 2012 New Album Preview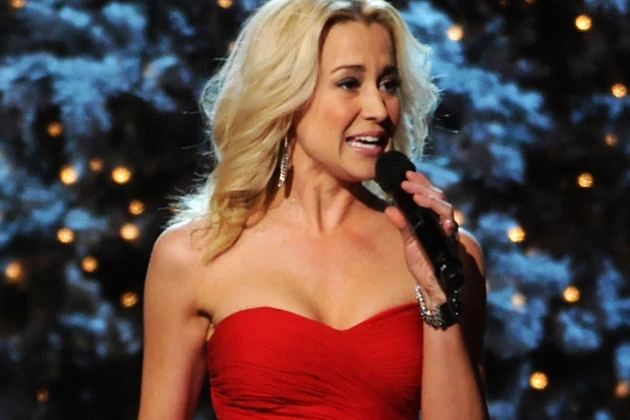 Kellie Pickler's 2012 new album '100 Proof' will finally trod into the arena on Jan. 24, and we couldn't be more excited to wrap our ears around the package that she's been talking about for a full year now. The record will be a little square version of the artist herself — her own sound and her own words that come together to give us a little slice of Miss Pickler.
The Inspiration
Like the album title suggests, on her forthcoming '100 Proof' record Kellie Pickler was inspired by … Kellie Pickler. The weaving of songs will tell the former 'American Idol' songstress' life story, from her bumpy childhood to her new marriage and even the roller coaster ride that is her relationship with her mother on the song 'Mother's Day,' which she wrote with her husband, Kyle Jacobs. "He came over and brought his guitar, and we went through all the feelings, all the emotions, all the thoughts that I have and go through on Mother's Day, and why it's so difficult for me," Pickler revealed. "It's one of those things where it's like a slap in your face. We put as much as we could into three minutes of that. That was really therapeutic, and really amazing to get to write with him, especially when you hear the song and you get to the second verse — that was so special to write with him."
The Songs
We've been lucky in the sense that we've already gotten a little taste — OK, a huge helping — of the tunes that will be featured on Pickler's 2012 new album. Way back in May, the 'American Idol' famer turned country starlet unleashed 'Tough,' an autobiographical track which expresses how Pickler is trading in a soft shell for a little bit of armor. That was soon followed by a live debut of 'Stop Cheating on Me,' a song which describes a cheating man who we suspect is not her husband. Pickler also shared 'Where's Tammy Wynette When You Need Her' and 'Rockaway' with her fans during shows in 2011, rounding out the sound image of her 2012 new album with an acoustic spin of her fiery party tune 'Unlock That Honky Tonk' and the love song/title track '100 Proof' just a few weeks ago.
What to Expect
It's been nearly four years since Pickler dropped her 2008 self-titled album, and given that she's only 25, it's easy to assume that a lot has changed for the young star in those few years. The singer quipped that her time in the studio was an "incredible experience" and that she essentially found her niche while creating a completely new sound. "I really hope people dig the direction we are headed," she spilled. "There's lots of fiddle, lots of steel, and some of my favorite instruments. So I'm happy with where we are and where we are headed."
From '100 Proof,' Pickler fans should expect an album that genuinely has been touched by the hands of the artist — something she says she never got the chance to do before now. "I think with this project, I'm very much more involved, or I'm actually involved — I wasn't involved in the production process at all on the last two records, because I didn't know anything about it and I really didn't know what I could do and couldn't do," Pickler told Taste of Country earlier this year. "Now that I've given it a couple swings and I've got my feet dirty and kind of figured out, you know, what it is I want to do — which is real country music — I'm able to take those people that influenced me to be in the first place, like Tammy Wynette and Loretta Lynn, people like that that I grew up listening to … I want to put some of that flavor in it as well. You know, it's not going to be like they would do it. It's going to be like I would do it, but with little touches of some people that inspired me kind of in the mix."
Listen to 'Stop Cheating on Me' | Listen to '100 Proof' | Listen to 'Where's Tammy Wynette When You Need Her'
Listen to 'Rockaway' | Listen to 'Tough'
Watch Kellie Pickler Sing 'Unlock That Honky Tonk'