Kelsea Ballerini Reveals Track Listing for Debut Album, 'The First Time'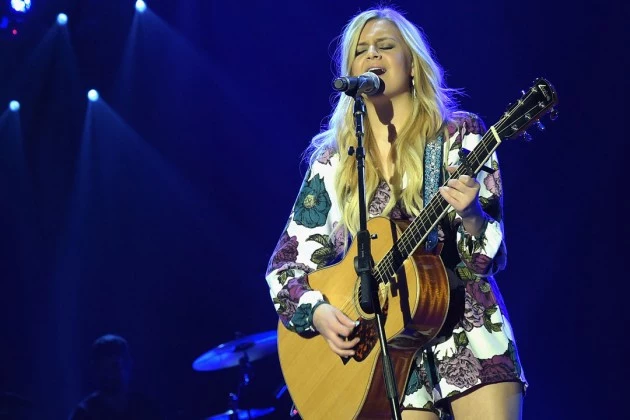 Kelsea Ballerini is announcing the track listing for her hotly-anticipated debut album, The First Time, exclusively via Taste of Country.
The 21-year-old singer-songwriter will release the album through Black River Entertainment on May 19. She announced the exciting news during her debut on the Grand Ole Opry on Valentine's Day, when she performed her single, "Love Me Like You Mean It," as well as the title song.
The talented newcomer had a hand in writing all of the album's 12 tracks, frequently in collaboration with Forest Glen Whitehead, who co-produced the project with Jason Masse. Top Nashville songwriters like Josh Kerr and Josh Osborne also contributed to the album; Kerr co-wrote "Love Me Like You Mean It," "Square Pegs," "Second Hand Smoke" and "Dibs," while Osborne is featured on a song called "Underage," which Ballerini points to as one of her favorites from the album.
In fact, that list includes "all of them, honestly," she tells Taste of Country. "That's so cheesy! Okay, let me think… There's a song called 'Stilettos' that I play out a lot, but the produced version, I love so much. There's a song called 'Underage' that I'm really excited about. It's kind of like a young, anthem-y kind of song, which I gravitate towards, so I'm excited that I have one on my album. But I love them all! They're all like kids, you can't pick a favorite."
Our partner site The Boot is premiering the cover art for The First Time exclusively. Click through to check out the album cover, and for more details about the project.
Kelsea Ballerini, The First Time Track Listing:
1. "XO"
2. "Peter Pan"
3. "Love Me Like You Mean It"
4. "Square Pegs"
5. "The First Time"
6. "Looking at Stars"
7. "Sirens"
8. "Second Hand Smoke"
9. "Dibs"
10. "Stilettos"
11. "Yeah Boy"
12. "Underage"