Kenny Chesney Says 2011 Goin' Coastal Tour Is His Best One Yet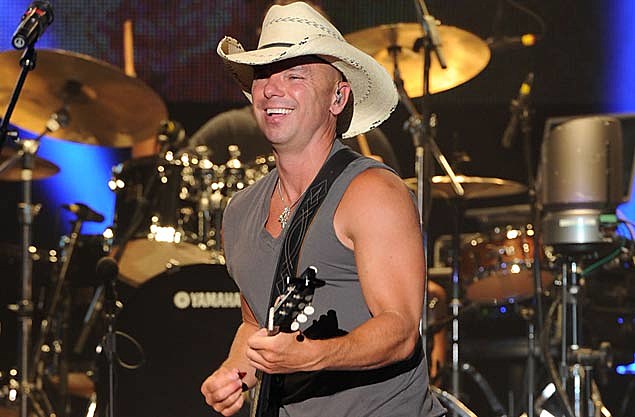 The road beckons for country superstar and filmmaker Kenny Chesney, who is returning to the touring circuit on his Goin' Coastal trek. Chesney kept a low profile for most of 2010 in order to focus on his new album 'Hemingway's Whiskey' and to work on his 3D concert film and football documentaries. Given his absence from the open road, Chesney is chomping at the bit to return to the stage, which is one of his favorite places.  He is also stoked because the production behind Goin' Coastal is leaner and meaner, and in Chesney's opinion, improved.
"I feel like musically it's better and that visually it's really, really good and we've been working on that a long time," Chesney tells Yahoo. "So it's very exciting to get to do what I love to do again, you know, and to feel that energy and to be that person up on stage. It's an unbelievable feeling to feel all those people focus energy right on you, and us as a band we can feel that. There's no feeling like that anywhere."
The audiences are apparently feeding off Chesney's energy since they come out in droves to see him. Chesney has sold more than 8.8 million tickets and grossed more than $460 million since 1999, according to Pollstar. He's a sure thing when it comes to putting patoots in the seats of major concert venues.
On the Goin' Coastal Tour, Uncle Kracker and Billy Currington will open the arena shows while Zac Brown Band will appear at 11 summer stadium shows. Currington admits he had to step up his production to accommodate for not only the boost in venue size, but also for the scope that comes with opening for one of the biggest live draws in the world. "We actually had to bring in a little more production than we're used to," Currington said. "It's a new experience for me playing places that big and needing this much gear."