Country Artists We've Lost in 2012: Kitty Wells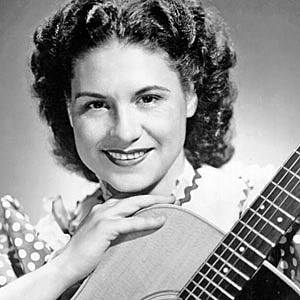 A country music voice every bit as important as Hank Williams was silenced in July when the legendary Kitty Wells passed away at age 92. The singer and 'It Wasn't God Who Made Honky Tonk Angels' hitmaker was also know as the wife to Johnnie Wright. Together, they collaborated frequently, while maintaining successful solo careers.
Wells — born Ellen Muriel Deason — recorded three dozen albums, notched over two dozen Top 10 hits and was inducted into the Country Music Hall of Fame in 1976, 24 years after she became the first female artist with a No. 1 hit.