Little Big Town – Then and Now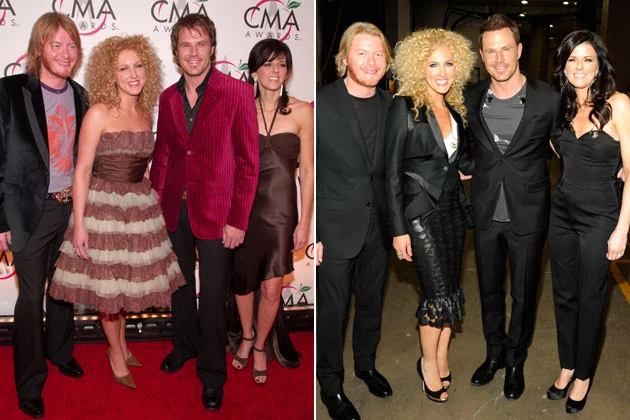 It's been 10 years since country fans first met Little Big Town. Since 2002, the group has recorded hit songs and criss-crossed the country more times than a jumbo jet. They've gotten married, had kids and lived through the ups and downs of life. Surely their 2012 picture reflects these life events, right?
Nope. Phillip Sweet may be a little buffer, and Jimi Westbrook has changed hairstyles, but other than that, there isn't much difference between these 'then' and 'now' pictures of Little Big Town. They even stand in the same order during press events. This group must have an anti-aging secret they could sell if their albums ever stop flying off shelves.