It's Luke Bryan's House!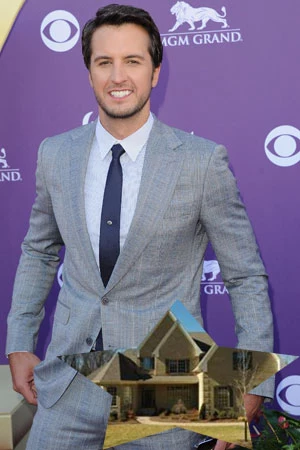 Luke Bryan and his wife had this home custom-built before moving in early in 2010. The spacious home has plenty of room for he and wife, Caroline, plus their two boys, Bo and Tate. Hardwood floors, granite countertops and loads of closet space are a few of the additional interior perks of the 6,200 square foot crib.
The $620K price tag is modest in comparison to other big country stars today. Bryan has enjoyed plenty of success, but it is hits from his most recent album that took him from star to superstar. Perhaps he might be looking to upgrade now that he's making more money, but with all this space, why? The humble country boy from Georgia is more likely to remain parked in this beautiful mansion than to chase the country Joneses.