Friend of Late Mindy McCready Believes Her Son Zander Should Be With His Dad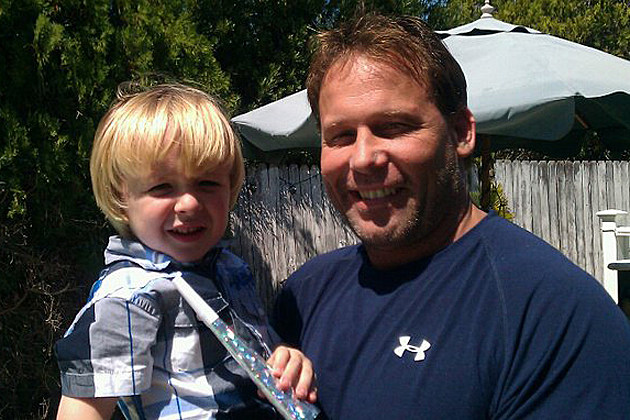 A man who claims country singer Mindy McCready was "like a sister" to him is raising questions about why her 7-year-old son Zander is still in foster care in Arkansas, instead of back in Florida with his father, Billy McKnight.
Eddie Donofrio tells WTSP in Tampa, Fla. that he was a close friend of the late singer, who took her life in February after years of drugs and alcohol abuse, depression and run-ins with the law. "She was an amazing person," he says, adding that he and his wife even took the troubled performer into their home for eight months during one of her rough patches. But now that she's gone, Donofrio professes bewilderment that her son Zander is not with his father.
McKnight and McCready had a tumultuous relationship characterized by periodic blowups — most notably a May 2005 incident in which he was arrested after he broke into her home and attempted to strangle her. McKnight disputes that claim, as does Donofrio. "And even Mindy out of her own mouth told me she was more to blame than anything," he states. "She said it was alcohol and her own attitude."
She became pregnant with their child during a brief reconciliation, but at the time both she and McKnight were so consumed by addiction and legal troubles that custody of the boy eventually went to McCready's mother, Gayle Inge. McCready later stole her own son from her mother and stepfather, whom she claimed were abusing him. Incredibly, she won custody of Zander from McKnight just months before her suicide.
A hearing was initially scheduled for April 5 to determine whether McKnight or McCready's mother and stepfather would get custody, but as it currently stands, the State of Arkansas has ignored a Florida ruling that Zander should be returned to the state. According to McKnight's attorney, John McGuire, "The Arkansas Supreme Court basically said, 'If the child is here, we have jurisdiction.'"
McKnight has filed an emergency notion, claiming Florida has jurisdiction and that Zander should be returned immediately. "There is no reason for him to be in the state of Arkansas," McGuire says. "And if the state of Arkansas is refusing to return him, I think the federal marshals have to go get him."
Donofrio believes the child belongs with his father. He says, "Why Zander is not with Billy I don't understand. It doesn't make any sense."