New Songs on the Radio – June 2013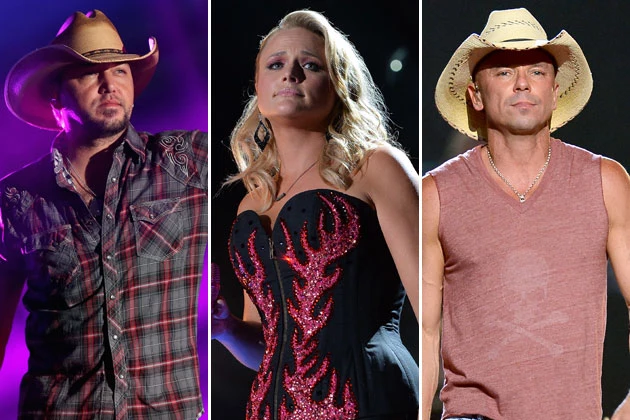 The stars have come out in June. Four country headliners released new songs to radio this month, including Taylor Swift and Jason Aldean. In addition, fans discovered brand new music from the Eli Young Band, as the group shared their first single from an upcoming studio album. 
Kenny Chesney kicked off the new songs on the radio for June 2013, releasing 'When I See This Bar,' and he was followed by Aldean and the title track to his latest album. Newcomer Morgan Frazier's song is beginning to get some airplay at country radio, and Swift's 'Red' is red hot. Listen to any of the new singles by clicking the links below, and check back often as the list is updated.
New Songs on the Radio for June 2013:
Aaron Lewis, 'Granddaddy's Gun'
Chris Stapleton, 'What Are You Listening To?'
Craig Morgan, 'Wake Up Lovin' You' 
Dylan Scott, 'Makin' This Boy Go Crazy'
Eli Young Band, 'Drunk Last Night'
Jason Aldean, 'Night Train'
Kelly Clarkson, 'Tie It Up'
Kenny Chesney, 'When I See This Bar'
Love and Theft, 'If You Ever Get Lonely'
Miranda Lambert, 'All Kinds of Kinds'
Morgan Frazier, 'Yellow Brick Road'
Taylor Swift, 'Red'
Thompson Square, 'Everything I Shouldn't Be Thinking About'
Tim McGraw, 'Southern Girl'
Toby Keith, 'Drinks After Work'
Trace Adkins (Feat. Colbie Caillat), 'Watch the World End'