New Songs on the Radio – September 2012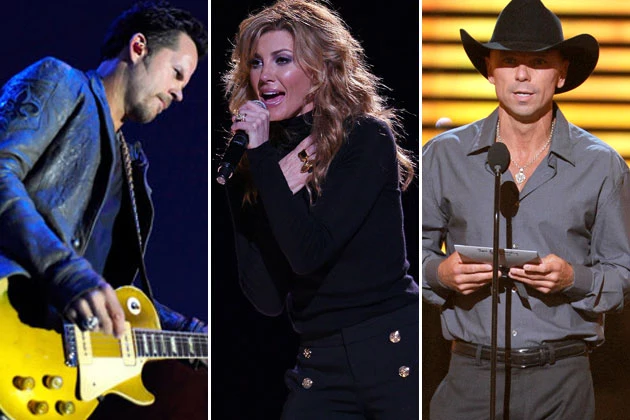 September 2012 is turning into a huge month for new songs on the radio. Taylor Swift released her second single from 'Red,' and Gary Allan returns after a long hiatus with his new single 'Every Storm (Runs Out of Rain).' Brett Eldredge has released his new song, the forever-catchy 'Don't Ya.' Kenny Chesney, Brad Paisley and Faith Hill also released new singles in recent days. 
Click below to hear new songs from newcomer Lucas Hoge and a country trio of brothers called High Valley. This Canadian group is hoping to find Nashville success similar to what they found north of the border. Check back often to find more new songs on the radio for September 2012.
New Songs on the Radio for September 2012:
Billy Ray Cyrus, 'Change My Mind'
Brad Paisley, 'Southern Comfort Zone'
Brett Eldredge, 'Don't Ya'
Clay Walker, 'Jesse James'
Faith Hill, 'American Heart'
Gary Allan, 'Every Storm (Runs Out of Rain)
High Valley, 'Love You for a Long Time'
Kacey Musgraves, 'Merry Go 'Round'
Kenny Chesney, 'El Cerrito Place'
Little Big Town, 'Tornado'
Lucas Hoge, 'Do What Makes You Feel Good'
Taylor Swift, 'Begin Again'
Zac Brown Band, 'Goodbye in Her Eyes'