Ronnie Dunn to Perform 'Bleed Red' at the 2011 ACM Awards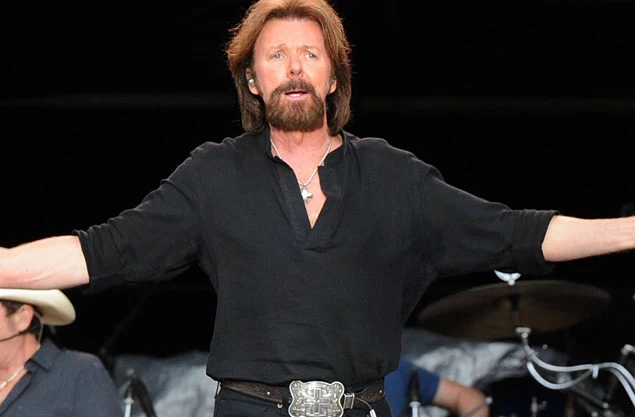 Ronnie Dunn will perform his new single, 'Bleed Red,' at the ACM Awards on April 3, according to his official website. This will be the first time he performs as a solo act, without his partner of many years, Kix Brooks. Dunn says he feels like "a freshman starting over."
The night before the big show, the country star will have what he calls a "full-blown concert" in Las Vegas. He says, "If I squeak, I've done it before," admitting that the dry desert air can sometimes be a challenge to his voice.
Dunn knows he will be nervous to sing on ACM night and says, "Nothing new — pressure. I feel that every time I walk up there to do it, hoping I can deliver that vocal."
'Bleed Red' almost wasn't on his album. The record was done and the tune was a last minute addition. The country star says, "I think this song picked me."
Dunn and his handpicked band have been rehearsing the new songs in the backyard building he has on his property called the Barn, and his neighbors are not very happy with him right now. "The neighbors hate us!" Dunn admits on his blog.
To go with his new solo status, Dunn has a brand-new website that includes his first attempt at blogging. His one and only rule seems to be "NO BLOGS PAST 11PM!" He says, "I'm not sure that I know what BLOG means, but I have a feeling that I might be better served to stick with songwriting and singing." Witty as ever, the 'Bleed Red' singer adds, "If you're the people that listen to my music and put up with my nonsense, here's a place for you."
As for his upcoming album, Dunn blogs, "It is finished. I'm beat … worn out. I produced it. I figured that way if I take a bullet no one gets caught in the line of fire. My sweat and blood runs through every song. I either wrote or, was involved in writing nine of the 12 songs."
He adds, "I'm hoping that you'll find something to take with you as you listen, as well … WE ALL BLEED RED, ya know."