Ronnie Dunn, 'Cost of Livin" – Lyrics Uncovered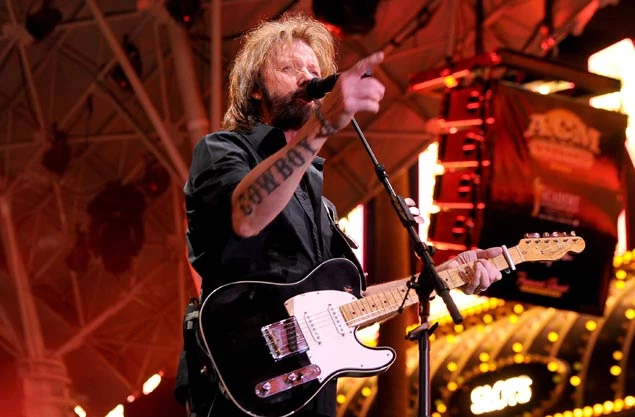 Ronnie Dunn admits he had to convince his record label to let him even include his new single 'Cost of Livin" on his self-titled solo album. In a recent interview with Taste of Country, the singer says the executives told him he was too wealthy for a song like 'Cost of Livin'.' "I can't imagine someone thinking that," Dunn says. "I mean, I grew up a poor kid … I grew up in a trailer house in New Mexico. Don't pull that. Made me furious."
"I got a strong back / Steel toes / I rarely call in sick / A good truck / What I don't know / I catch on real quick / I work weekends / If I have to / Nights and holidays / Give you 40 / And then some / Whatever it takes / Three dollars and change at the pump / Cost of livin's high and goin' up,' Dunn sings in the song.

Phillip Coleman wrote most of the song, and Dunn has had it on hold since 2008 when the economy was at its lowest point. He says the consensus was that things would be better by 2011, when the lyrics of the song wouldn't make much sense. "So I was kind of [like], 'Yeah, whatever,' and just backed away, walked out of the meeting a little frustrated," Dunn recalls. "Anyway, it came around to this time. I had 34 songs cut, and they were wantin' me to put only 11 on the record. I kept going back to this and going, 'I really think I want to do this song.' It was beyond thinking. I really want to do this song. They said, 'Well, you have to negotiate to get 12 [tracks on the album].' Anyway, I got it on there."
"One of the writers, Phillip Coleman, is and was mowing yards for a living while he was trying to make a living as a songwriter. He's got a a family, a wife and a little girl. So it comes from a real place," he says.
"Gave my last job everything / Before it headed south / Took the shoes off of my children's feet / The food out of their mouths / Yesterday my folks offered to help / But they're barely getting by themselves," the lyrics continue.

'Cost of Livin" is already a Top 30 hit and a fan favorite at concerts. Dunn hints that the mariachi band rocker 'How Far to Waco' is another favorite and potential single. "It's something that sticks its head up. It has a little bit different, has a different sound, but it's still home turf for me."
Watch the 'Cost of Livin" Video