Ronnie Dunn – Then and Now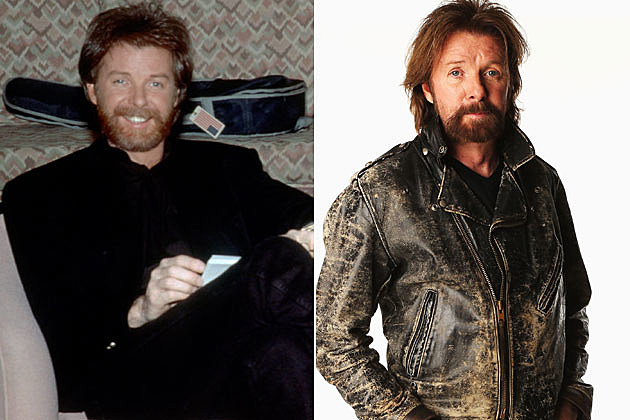 Ronnie Dunn keeps a shaggy goatee and wild head of hair in 2013, but when he and Kix Brooks first broke onto the country music scene in the early '90s, he was much less rugged. The red-haired singer smiling at you in this 'Then' picture looks ready for church. Heck, he almost looks ready to lead the congregation!
In 20 years Dunn tried on a number of different styles while never losing touch with modern fashion. Even the starched, colorful dress shirts he wore as a member of Brooks and Dunn were en vogue (someone on the ToC staff may still have a few, in fact). There was always an edge to his outfit that was countered by those soft blue eyes. As a solo artist and Grammy nominee, the singer is still very much in the spotlight. Perhaps one day those old pearl snaps will be the rage again.