10 Things You Didn't Know About Scotty McCreery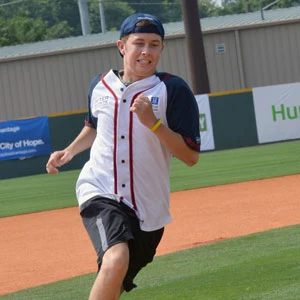 5. He's Competitive. Very Competitive.
Scotty McCreery's former baseball coach described a young man that few fans who've followed him since the early rounds of 'American Idol' are familiar with. His "competitive fire burns deep," Garner High School's Kurtis Pake told Taste of Country early this year. He described a time when McCreery pitched a complete game, but wouldn't have given up the baseball if they'd tried to take it from him. The singer played it cool on stage during the television show, but one wonders how focused and driven he was to win big, rather than just finish with a nice consolation prize.