Sheryl Crow and Kid Rock Guest on New Song 'Hannah' on Bob Seger's Upcoming Album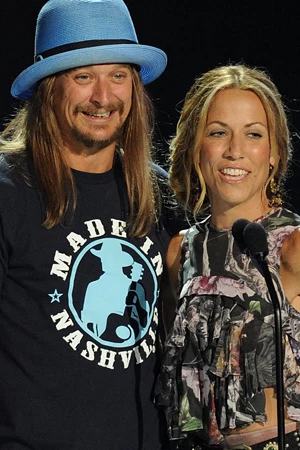 Rocker Bob Seger just recorded a tune on his upcoming album with Sheryl Crow and Kid Rock. Seger, who cut the song a month ago, tells Rolling Stone, "I was recording in Nashville and it happened to be the night that Rock was playing in town. I texted him and said, 'After the show, if you and Sheryl want to come out and sing, come over.'"
Crow lives in Nashville, and the two headed over to the studio after the show. Seger adds, "They came by and did a beautiful job on a song called 'Hannah.' It's a pretty little song. It's not a hit or anything, but it's a pretty song with a nice melody. It's a father to a daughter song."
In 1982, Seger released an album called 'The Distance,' and his take on Rodney Crowell's 'Shame on the Moon,' hit No. 15 on the country charts.
In 1983, Kenny Rogers and pop singer Sheena Easton covered Segar's hit 'We've Got Tonight,' with Rogers' version becoming twice as successful as the original. Rogers even used it as the title cut to one of his own albums.
Segar was inducted into the Rock and Roll Hall of Fame in 2004, and fellow Detroiter Kid Rock gave the speech to welcome him in. The rocker recently asked country singer Frankie Ballard to open for him on a few tour dates.
Seger admits, "My career's winding down. What can I say? I can't do this much longer. My manager is 70. We've been together for 45 years now, and we need to stop pretty soon and turn it over to the Kid Rocks and Eminems. I guess we're in the final stages here."