Tate Stevens to Debut New Song During the 2013 Grammys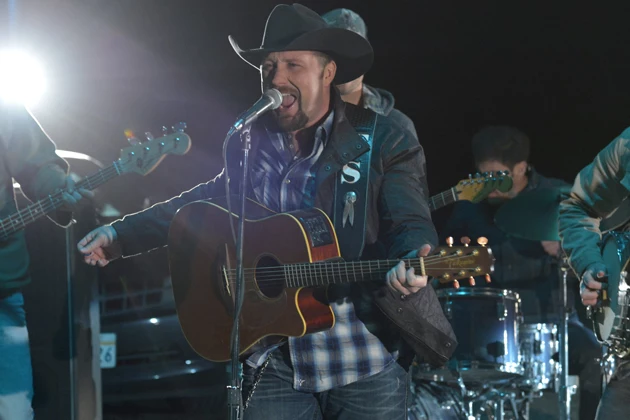 The 2013 Grammys are sure to be a show-stopper, as they'll feature many of country's biggest acts during the event on February 10. While it may be tempting to mute during the big show, you'll want to have the TV on full volume when Tate Stevens, Season 2 winner of 'X Factor,' will debut a new song entitled 'Holler if You're With Me.' Viewers will get a first listen of the song during a Pepsi spot on music's biggest night.
The 37-year-old country singer couldn't be happier, saying, "It's definitely gonna be a lot of fun to throw down live." After his 'Holler if You're With Me' clip goes live on TV, a full music video will be available immediately afterward, so you can be entertained over and over by this lovable family guy.
Stevens describes the new song as "an anthem-y kind of thing," and we have a feeling the video will be a lot of fun. "The whole concept is just people getting together, having a big bonfire party. That's the idea — you're going to a Tate Stevens concert, or party, in the middle of nowhere," he says. While none of us will be at the party, you can bet we'll be celebrating along with him when his music hits out ears for the first time since 'X Factor.'
So, resist the temptation of the 'mute' button during the Grammys, and holler if you hear Stevens jamming along to 'Holler If You're With Me.'