Taylor Swift, 'Back to December' – Video Spotlight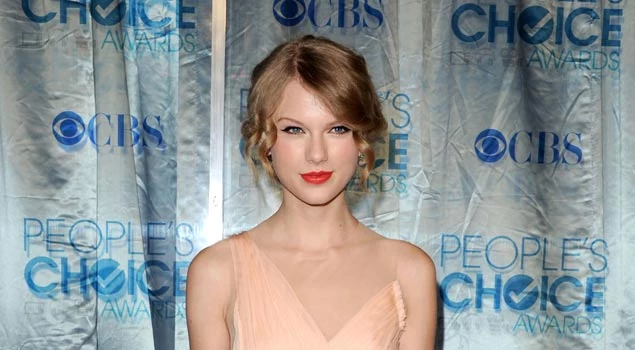 Taylor Swift has just released the video for her sorrowful ballad 'Back to December.' The song, which is rumored to be about Swift's romance with 'Twilight' star Taylor Lautner, focuses on a painful breakup and Swift's emotions as she wishes to go back to the days when they were still in love. According to Swift's song, the breakup, which was her doing, happened in December. She sings, "It turns out freedom ain't nothing but missing you / Wishing that I'd realized what I had when you were mine / I'd go back to December, turn around and make it all right."
The video reflects Swift's emotions in the song, as images of coldness and loneliness creep up throughout it. The opening scene to 'Back to December' is of a young man walking outside on a cold winter day. The young man, who is portraying Swift's ex-boyfriend, is dealing with a great amount of grief, as he aimlessly wanders around contemplating what happened between him and Swift. The boy has obviously been walking for some time, since his face and nose are rosy from the winter chill.
The camera then switches to Swift, who is sitting alone in an empty house. She is singing from her heart inside her bedroom as it begins to snow. The snowy atmosphere represents Swift's feeling of isolation and suffering as she sings about her immense heartache. Swift cannot forgive herself for causing the breakup, and she sadly sings, "And then the cold came, the dark days when fear crept into my mind / You gave me all your love and all I gave you was goodbye." The month of December and the snow also symbolize the coldness with which Swift handled the breakup.
Like her jilted lover, Swift does to not know what to do with herself, as she switches between the bathtub, her bedroom, her kitchen and many other rooms within her home. Towards the end of the video, the country singer is seen slipping a note into the pocket of a leather coat. The coat is the same coat that her ex is wearing, and as he sits in the bleachers of a barren football field, he finds the letter. The video then ends with him trekking through the snow towards what we would like to assume is Swift's home.
Watch the Taylor Swift 'Back to December' Video
Subscribe to Taste of Country on