No. 34: Taylor Swift, 'Love Story' – Top 100 Country Love Songs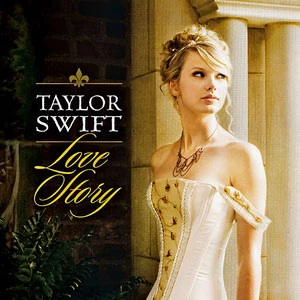 On paper, a country love song that mirrors Shakespeare's  'Romeo and Juliet' sounds cheesy and cliche, but Taylor Swift's pop-country interpretation and infectious melody made this song one you couldn't quit on in 2008 and 2009. 'Love Story' is another that made the list of the Top 100 Country Songs ever, as well. 
"Romeo, save me, they're trying to tell me how to feel / This love is difficult, but it's real / Don't be afraid, we'll make it out of this mess / It's a love story, baby just say yes," Swift sings. With time, the hit figures to only move up the Top 100 Country Love Songs list.
Listen to 'Love Story' by Taylor Swift

Subscribe to Taste of Country on