Thanksgiving Means Pumpkin Pie for the Band Perry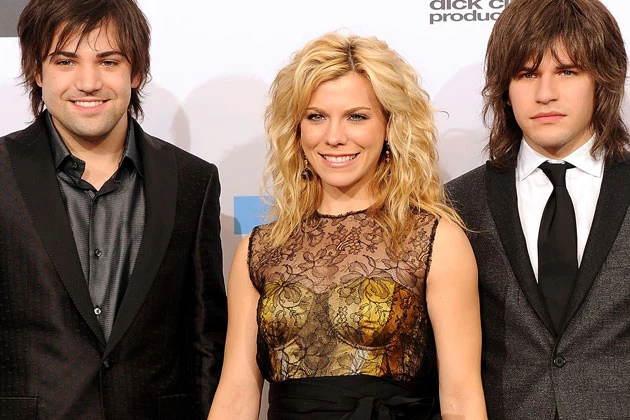 It's that time of year when people everywhere — including CMA Award-winning country stars — start pulling out their time-worn recipe books. For the Band Perry, Thanksgiving means their family's pumpkin pie recipe. According to the sibling trio's label, Nashville Republic, the Perrys' pumpkin pie has gone by several different names throughout the years.
"We have this family recipe for pumpkin pie that was originally Kimberly's Traditional Thanksgiving Pumpkin Pie," explains Kimberly. "And then subsequently, they crossed out my name and Reid put his name in there for his Traditional Pumpkin Pie. And then this little guy came along, Neil, and so he crossed out both of our names …  So it's one of the favorites in our household."
Before that famed pumpkin pie takes its place beside a juicy turkey this year, the Band Perry will be making a stop at the White House as part of the 'Country Music: In Performance at the White House' series, which PBS will air Wednesday, Nov. 23, at 8PM ET.
After Thanksgiving, catch the Band Perry performing the first Christmas song they've ever written together, '25 Days of Christmas,' which they wrote as an exclusive theme song for ABC Family. The network will be airing family-friendly Christmas movies for the month of December with the Perrys' song as a promotion for the series. The Band Perry will also perform on TNT's annual 'Christmas in Washington' on Dec. 16.