The Band Perry Working With 'Little Red Wagon' Writer Audra Mae for New Album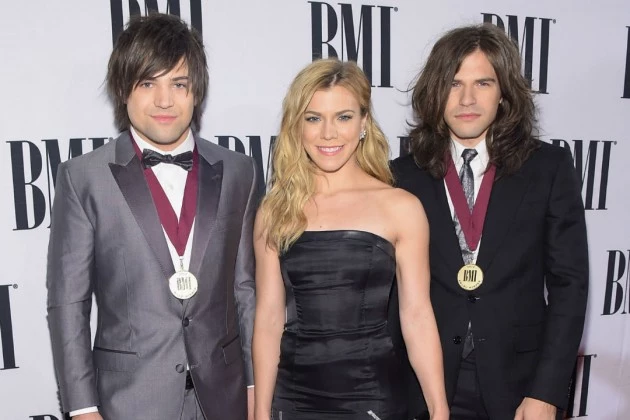 Happy new year indeed to fans of the Band Perry! The trio are hard at work on their new album and they're opening up about its "rambunctious" sound and who they're writing with on the new tunes.
The sibling trio (with great hair) recently called in to iHeart Radio's Electric Barnyard with Broadway. He got them to open up about their new music and they say the process is going well!
"[It's] goin' great, you know," Kimberly Perry tells Broadway. "We're slowly but surely recording band here in the Band Perry. I'd say we have about half of it done. It'll definitely — you guys will have new music certainly in the first half of 2015."
That news is music to our ears! KP, Reid and Neil agree that the new sound is both "rambunctious" and "fun" and they're pretty excited for their fans to hear it. For the upcoming record, they're switching it up when it comes to producers and co-writers.
"We have interesting things happening and, you know, the co-writes are one thing that we're really excited about as well," Kimberly says. "A new girl that's been here in Nashville writing, her name is Audra Mae, she's a very spirited young lady. So we've just made a lot of new writing friendships and can't wait for you guys to hear it."
You may be familiar with Mae, who wrote Miranda Lambert's rockin' single, 'Little Red Wagon.'
Should Reid Keep the Ponytail? TBP Discuss:
Subscribe to Taste of Country on