Thompson Square More Nervous About 2011 CMAs Performance Than Competing for Trophies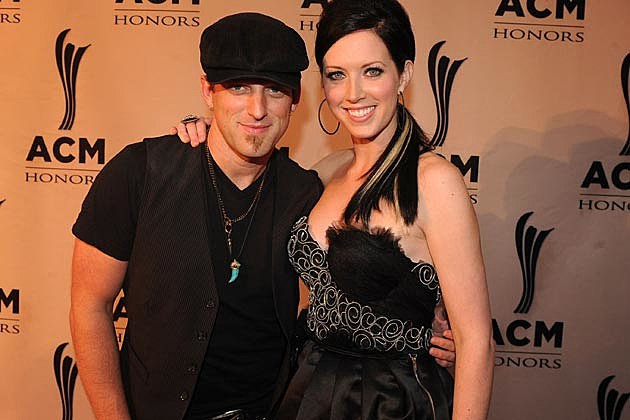 This week, husband and wife duo Thompson Square will face off against some of country music's hottest stars in the two categories they are nominated in. Keifer and Shawna Thompson are up for Vocal Duo of the Year (against the Civil Wars, Montgomery Gentry, Steel Magnolia and Sugarland) and for New Artist of the Year (agaisnt the Band Perry, Luke Bryan, Eric Church and Chris Young). But they're most nervous about their live performance of their first chart-topping single, 'Are You Gonna Kiss Me or Not.'
"Just the thought of looking down and seeing Reba McEntire staring back at me," Shawna Thompson tells Taste of Country with a laugh. "It's a little nerve-wracking just thinking about it! It's going to be so much fun, though. It's going to be a great opportunity for Keifer and I to get our faces out there, because [there's] a whole lot of people who know 'Are You Gonna Kiss Me or Not,' but they don't know who sings it."
Those who are not familiar with the duo will have plenty of opportunities to get to know them next year when they hit the road with Lady Antebellum and Darius Rucker on Lady A's Own the Night Tour. Their leg of the tour kicks off on Jan. 27 in Tulsa, Okla. and will run through May. Click here for a complete list of dates where the tour will be stopping.
Thompson Square's latest single, 'I Got You,' is the third release from their self-titled debut album. The song is currently in the Top 10, well on its way to becoming their second chart-topping hit of their career.
The 2011 CMA Awards will air live on Wednesday, Nov. 9 at 8PM ET on ABC. Stay tuned to Taste of Country that night for complete coverage of the performers, winners and other highlights from country music's biggest night.