Country Music Feuds – Tim McGraw vs. Curb Records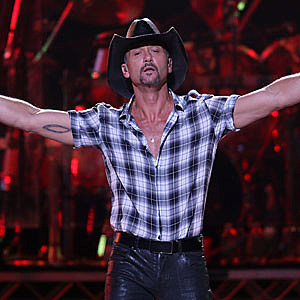 While artist and record label disputes are common, Tim McGraw's battle with Curb has become especially nasty. It involves the release of new music — specifically McGraw's 'Emotional Traffic' and 'Two Lanes of Freedom' albums — and while a judge terminated their relationship, the legal proceedings haven't ended. Curb had argued that McGraw breached his contract by turning in a new album too soon after his previous release. They also claim they have the rights to songs on 'Two Lanes of Freedom,' his first album on Big Machine Records, because he recorded those songs while with Curb.
Soon after the judge's first decision, Curb released 'Emotional Traffic' in its entirety. In May 2012 McGraw signed with Big Machine, releasing 'Two Lanes of Freedom' on Jan 22, 2013. The case is ongoing.