It's Toby Keith's House!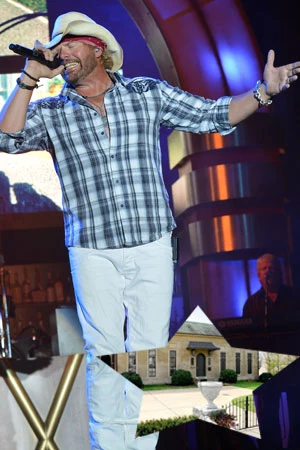 Toby Keith put this 3,400-plus square foot house on the market in 2012 for five-spot under $1 million. According to Realtor.com, the Nashville home was built in 2000, but it's not clear if the 'Red Solo Cup' singer is the original owner. The suburban fortress has only two bedrooms and three bathrooms, but offers plenty of living space to spread out.
Inside, the house looks like a 19th century castle, with three stories of tall ceilings and hardwoods everywhere. The kitchen appears large enough to feed Keith's entire road crew — and maybe all their friends and family, too. There's a swimming pool and splendidly-decorated bathrooms. While the stucco exterior may lack a more modern touch, the singer held nothing back when furnishing his family's home.