Top 100 Country Love Songs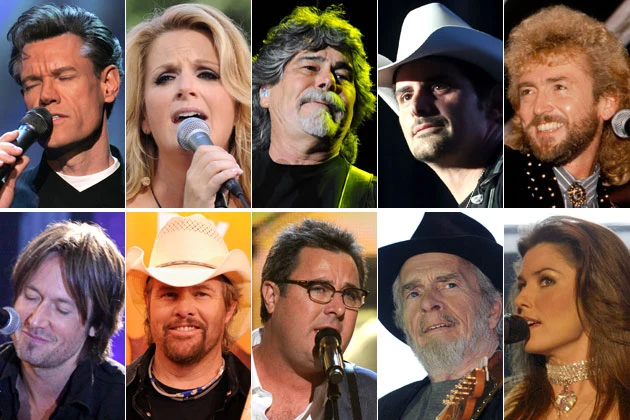 Some are sweet, some are sappy, and more than a few of the top country love songs of all time are feisty. Hours of bickering and romance went into deciding this list of the best love songs from country legends past and present. There is one catch, however: Each artist can only have one song on this Top 100 Country Love Songs list. That means well-known country Romeos like Keith Urban, Brad Paisley and Conway Twitty will be mentioned only one time to keep things fair.
Throughout September, Taste of Country will reveal the best country love songs ever, one at a time. You'll see five or six new songs every day building up to the exciting reveal of the top love song of all time. Along the way, you're encouraged to comment and suggest other songs we may have missed, or you can argue that a song be higher or lower on the list. Much like our list of the Top 100 Country Songs, it's sure to stir up debate, while reminding readers about some music that's perhaps long forgotten.
The Top 100 Country Love Songs were chosen based on sales success, longevity, popularity in genres and mediums other than country music, lyrical content and staff opinion. The top songs are universal heart-melters, ones that very few can listen to without looking to pull someone sweet a little closer.