Grandpa Herbie's Vegetable Beef Soup Recipe by Sarah Buxton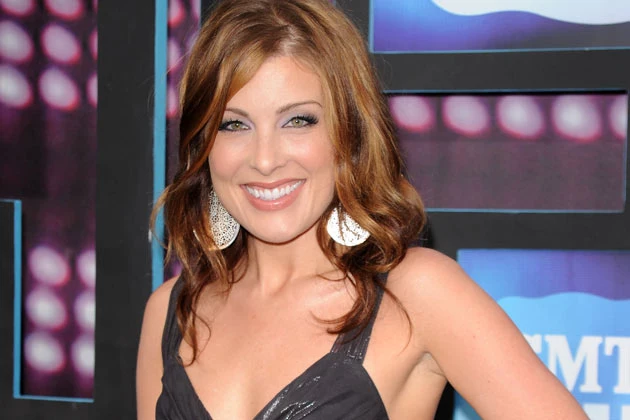 "If you're a vegetarian, you're not going to make this dish, but that's OK," Sarah Buxton tells Taste of Country, laughing as she explains her Grandpa Herbie's famous vegetable beef soup recipe. "My grandpa Herbie used to make this in tubs and bring it over to our house. We would just have it in the fridge for like a week! He would bring it over for special occasions, but he would also bring it over on any regular weeknight that he wanted to make it. He would eat some, and then he would give us the rest of it."
"I always think of my grandpa when I eat this, and we usually serve it with cornbread," she adds. "It's mainly a fall dish, but it's good in the summer, too. My husband eats it in the summer. This is just a good, down-home dish!"
Grandpa Herbie's Vegetable Beef Soup Ingredients:
3 pounds beef shank, cubed
6 cups water
1 pint (2 ounce can) tomato juice
1/3 cup chopped onion
4 teaspoon salt
2 teaspoon Worcestershire sauce
1/4 teaspoon chili powder
2 bay leaves
1 pound can diced tomatoes
1 can corn
1 can peas
1 can green beans
1 cup carrots, chopped
1 cup diced potatoes
Grandpa Herbie's Vegetable Beef Soup Directions:
1. Combine meat, seasoning and water in large stock pot.
2. Cover and simmer for two hours.
3. Skim fat.
4. Add the remaining ingredients and cover.
5. Simmer for one hour.
About Sarah Buxton:
Sarah Buxton has made quite the name for herself in Nashville — as both a singer and a songwriter. While waiting for the release of her debut album in 2010 (which spawned her Top 30 song 'Outside My Window'), Buxton put all of her focus into her songwriting. The decision paid off in a big way when Keith Urban cut and released her tune, 'Stupid Boy.' The tune went on to be a No. 2 song for Buxton, Urban and the co-writers, Dave Berg and Deanna Bryant. Urban recorded another one of Buxton's songs, 'Put You in a Song' — that also landed at No. 2 on the Country Singles chart.
Buxton is still working harder than ever on her craft, currently reaping the benefits of the new Big and Rich single, 'That's Why I Pray,' which she co-wrote with Danelle Leverett and Blair Daly. In addition to having her songs heard on the radio, Buxton's voice has also been a part of two recent chart-topping hits, including Urban's 'You Gonna Fly' and David Nail's 'Let It Rain,' both in which she lent her talent to background vocals.