New Video Takes Top Spot on Taste of Country Top 10 Video Countdown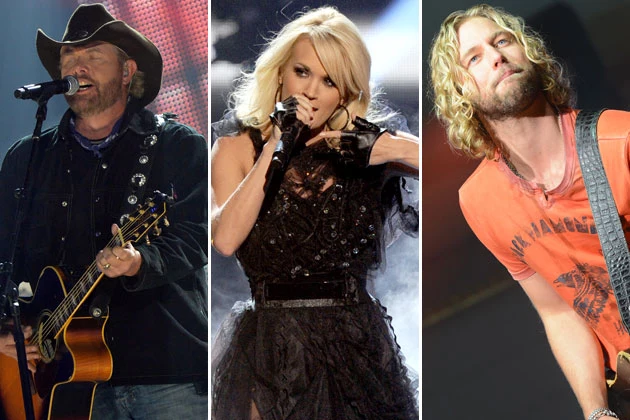 Taylor Swift's three-week streak at No. 1 has come to an end, as a late surge of votes for a different singer's video put 'Begin Again' back in the pack. All 10 videos in this week's Top 10 Video Countdown shuffled in the final hours with the difference between the No. 10 clip and three others that followed being just five votes!
New videos by Little Big Town, Brad Paisley and Swift are the only three who have made every week's Top 10 Video Countdown, although 'Tornado' and 'Southern Comfort Zone' are moving in the wrong direction. Toby Keith and Carrie Underwood continue to surge toward No. 1, and Tim McGraw's 'One of Those Night's has a solid showing on the countdown the week his new album 'Two Lanes of Freedom' hit stores.
Taste of Country Video Top 10 — February 8, 2013:
No. 10 – Little Big Town, 'Tornado'
No. 9 – Brad Paisley, 'Southern Comfort Zone'
No. 8 – Hunter Hayes, 'Somebody's Heartbreak'
No. 7 – Zac Brown Band, 'Goodbye in Her Eyes'
No. 6 – Tim McGraw, 'One of Those Nights'
No. 5 – The Band Perry, 'Better Dig Two'
No. 4 – Toby Keith, 'Hope on the Rocks'
No. 3 – Carrie Underwood, 'Two Black Cadillacs'
No. 2 – Taylor Swift, 'Begin Again'
No. 1 – Casey James, 'Crying on a Suitcase'