Carrie Underwood, Krystal Keith Battle for No. 1 Spot in ToC Top 10 Video Countdown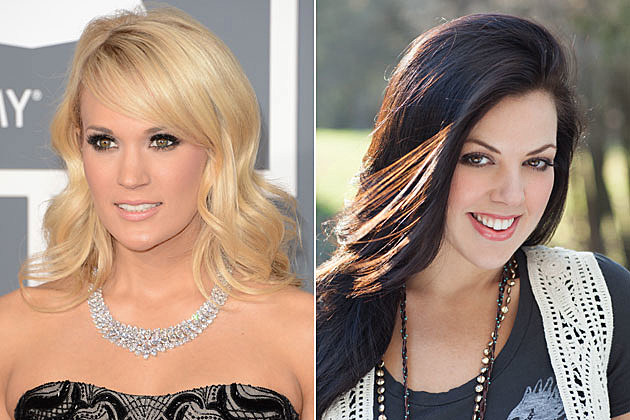 Carrie Underwood's most recent video seemed on its way to taking the No. 1 spot on the Taste of Country Top 10 Video Countdown once again, until a late charge from Krystal Keith's fans gave her some competition. The video for 'Daddy Dance With Me' was added to the poll midweek, but easily made up the disadvantage. Was it enough to overtake the top spot?
The countdown was shuffled around in comparison to recent weeks, with new videos from Pistol Annies and Darius Rucker finding a home in the Top 10 at the expense of new vids by Hunter Hayes and the Henningsens. Check out all 10 videos by clicking the button below, and be sure to return on Monday to vote for your favorites for next week's poll.
Taste of Country Video Top 10 – May 17, 2013:
No. 10 – Lee Brice, 'I Drive Your Truck'
No. 9 – Eric Church, 'Like Jesus Does'
No. 8 – Thompson Square, 'If I Didn't Have You'
No. 7 – Pistol Annies, 'Hush Hush'
No. 6 – Darius Rucker, 'Wagon Wheel'
No. 5 – Miranda Lambert, 'Mama's Broken Heart'
No. 4 – Kip Moore, 'Hey Pretty Girl'
No. 3 – Blake Shelton, 'Boys 'Round Here'
No. 2 – Krystal Keith, 'Daddy Dance With Me'
No. 1 – Carrie Underwood, 'Two Black Cadillacs'